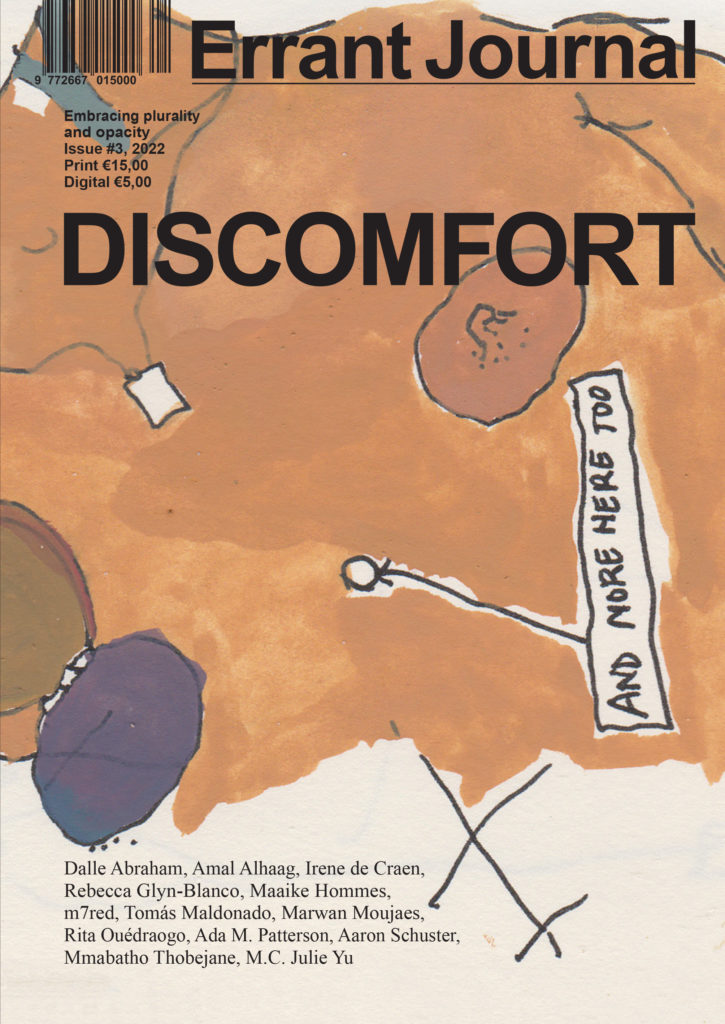 Issue #3, Spring/Summer 2022
DISCOMFORT
Errant #3 takes the ambiguous feeling of discomfort as a productive space to think from. What if instead of avoiding discomfort, we lean into it, dwell on it, stay with it so as to be able to learn from it? Central to the issue is the presence of discomfort as it accompanies the work of decoloniality, both in positions of marginalisation and of those who perhaps feel their comfort shaken for the first time. The contributions explore discomfort through personal histories, as well as curatorial, architectural & psychoanalytic perspectives.
Contributors: Dalle Abraham, Amal Alhaag, Rebecca Glyn-Blanco, Irene de Craen, Maaike Hommes, m7red, Tomás Maldonado, Marwan Moujaes, Rita Ouédraogo, Ada M. Patterson, Aaron Schuster, Mmabatho Thobejane, M.C. Julie Yu
Also see the list of contents and the editor's note
---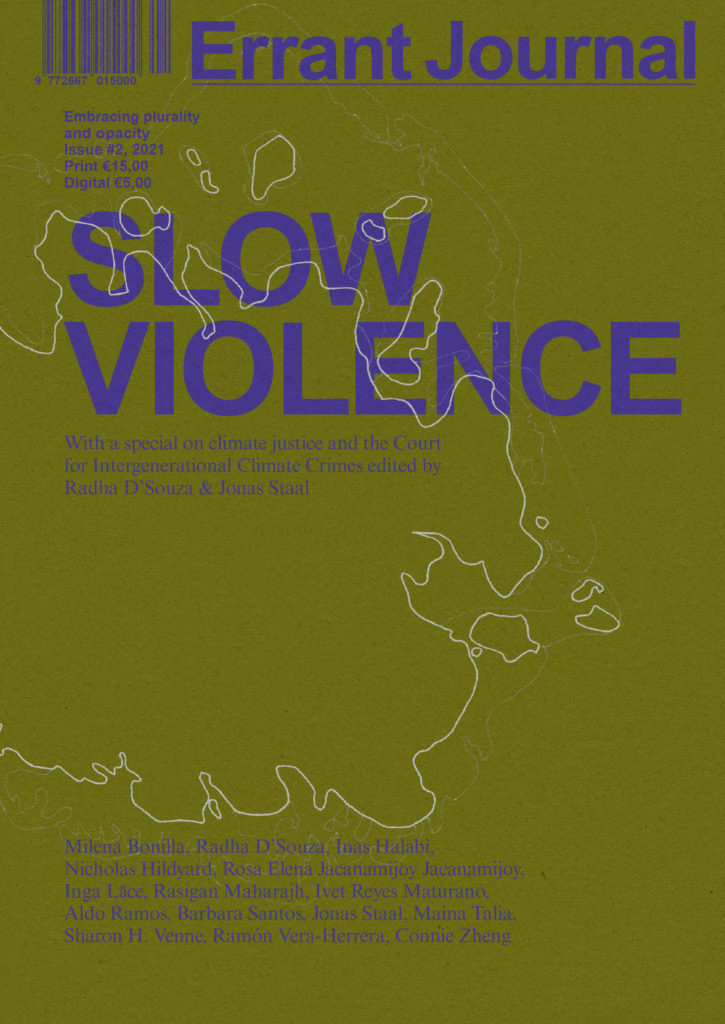 Issue #2, Spring/Summer 2021
SLOW VIOLENCE
This issue sets off from the term 'slow violence' because we believe that the relation with violence should be front and centre in the discussions of the 'climate crisis' in order to bring the rather abstract concept of ´climate change´ back in relation to the underlying necropolitics. Moving away from a universal narrative and addressing the different roles people, companies, and nation states play, also opens up the possibility to address the call for climate justice; a topic addressed in a special section of this issue edited by Radha D'Souza and Jonas Staal.
Contributors: Milena Bonilla, Radha D'Souza, Inas Halabi, Nicholas Hildyard, Rosa Elena Jacanamijoy Jacanamijoy, Inga Lāce, Rasigan Maharajh, Aldo Ramos, Ivet Reyes Maturano, Barbara Santos, Jonas Staal, Maina Talia, Sharon H. Venne, Ramón Vera-Herrera, Connie Zheng
Also see the list of contents and the editor's note
---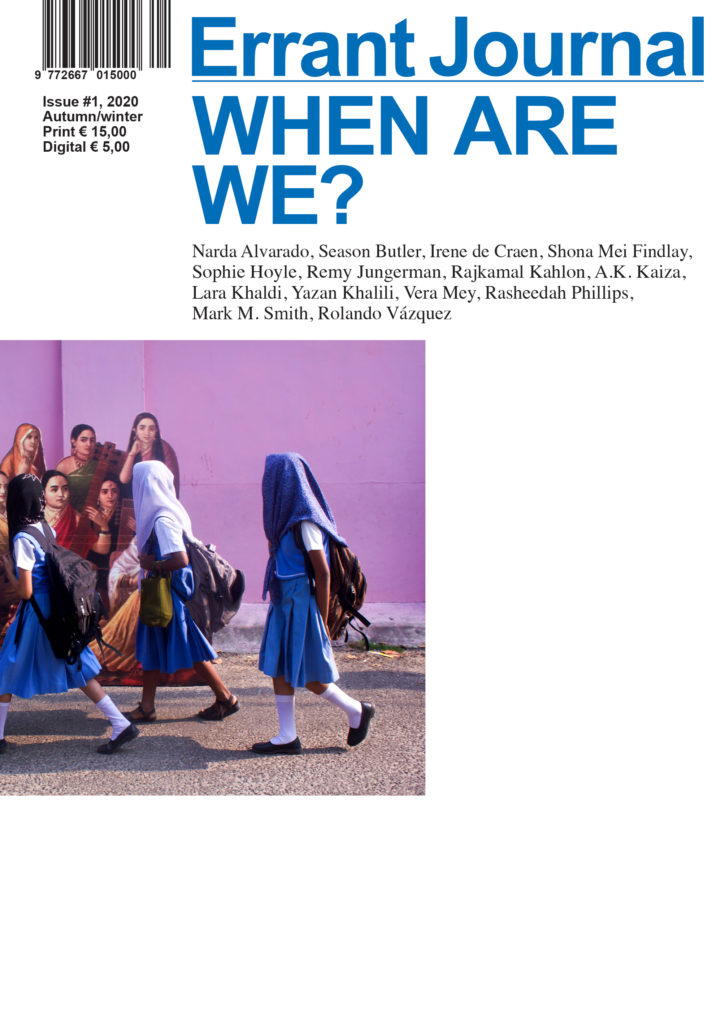 Issue #1, Autumn/Winter 2020
WHEN ARE WE?
The first issue of Errant Journal critically examines the concept of the 'contemporary' and questions time's claim to universality. Titled When Are We? this issue is about the politics of time and the way in which we have internalized the idea of the present, of what is modern, contemporary and now, and how these concepts are riddled with contradictions and based on mechanisms of exclusion.

With contributions by: Narda Alvarado, Season Butler, Irene de Craen, Shona Mei Findlay, Sophie Hoyle, Remy Jungerman, Rajkamal Kahlon, A.K. Kaiza, Lara Khaldi, Yazan Khalili, Vera Mey, Rasheedah Phillips, Mark M. Smith, Rolando Vázquez
Also see the list of contents and the editor's note